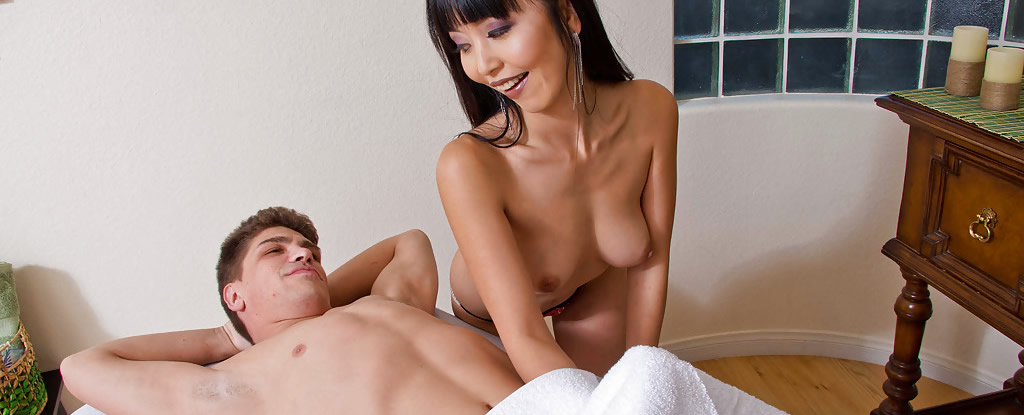 If you're looking for a good, memorable lingam massage in London, you might be left baffled because there are so many options available. From Asian and Hispanic to Caucasian, and locations in all corners of London, you will surely be spoilt for choice.
To help you out, we've put together a guide to help you find and have the perfect tantric lingam experience. This guide is full of tips you can follow to book your lingam massage, free from complications and awkward situations. Keep reading if this is exactly what you're after!
1. Choose the lingam masseuse that suits your needs the most
There are many, many masseuses so understandably, you might be a little overwhelmed. The first thing you need to think about is whether you want to book through an agency or directly to an independent masseuse. There are equal numbers of both, but it's important to remember that when you're sampling a lingam massage, you want to maximise your erotic experience. When you book an independent masseuse, there is a chance they may not be consistent with their service while agencies have a collective reputation to maintain. It's not to say that this will be the case with all independent masseuses, but we recommend going through an agency. You will ensure that your money and time are well-spent. Plus you will have a greater selection of attractive masseuses to choose from at a click of a button, as opposed to tediously scrolling through online directories for a choice.
It's also important to have a look at the masseuse's skills. Not only should you go for a lady who catches your eye, the masseuse should be highly skilled in the massage style that you're after. There's no point choosing a nuru masseuse when you want a lingam massage. One involves body to body contact while the other is a special penis massage – the two are entirely different.
Pro-tip: Have a look through our extensive masseuse gallery and see which girl catches your eye. We have a wide range of authentic Asian girls from China, Japan, Korea, Taiwan and Thailand – all of whom have been highly trained in the arts of tantric massage.
2. Go for a stress-free booking system
A massage is well-known for its relaxing benefits and if the booking process is complicated and stresses you out, what's the point? You should keep in mind that a reputable massage agency can take the stress off your shoulders and arrange everything for you. All you need to do is give them your preferred time, location and masseuse. This is one of the benefits of using an agency instead of an independent masseuse. Professionalism is one of the things that only a reputable agency is guaranteed to offer, while standards may vary from independent masseuse to masseuse.
Pro-tip: When you use a professional agency like Happy Massage, you are guaranteed outstanding customer service and satisfaction from the second you ring us up to book. You don't need to worry that about the picture accuracies or the masseuse's timekeeping or skills – our girls are highly experienced and dedicated to pleasing you.
3. Pick a time that's best for you
Once you've picked your masseuse, you need to think about the date and time that are best for you. Lingam massage sessions are a minimum of 60 minutes so you can enjoy the full tantric benefits. You can ring for an immediate or advanced booking for another date, but leave yourself or the masseuse at least 15 minutes to get to the location. Time is precious especially during a tantric lingam massage and the masseuse will only massage you during the times you have booked her. If you are late, she will not compensate for it.
4. Pick a place that's best for you
At Happy Massage, you have two options to consider when it comes to the location. You can choose to have an outcall massage where the masseuse comes to meet you at your home, a hotel room or even your business office if you want to spice things up. It's a very popular option because it's so discreet and you can enjoy your lingam massage in the comfort of a location that you chose. Alternatively, you might prefer to have an incall massage for the classic Asian massage experience. This is where you travel to the masseuse. We have several luxury apartments in central London which have been refurbished with state-of-the-art massage equipment to help you get the mind-blowing experience you deserve.
5. Booking an outcall massage
First, you'll be asked for the address you want the massage to take place at. Make sure you have all the details – your name, the name of the hotel and room number or home address. And ensure that the details are accurate. You don't want your masseuse turning up at the wrong door. Some hotels require a key card to travel through the hotels, open doors or use the lifts. If this is the case, you can arrange for the masseuse to meet you at, for example, the hotel bar and let us know where you are seated. This helps make the meeting process as fluid as possible.
Pro-tip: For security reasons, if you're staying at a hotel, a discreet call will be made on the day of booking directly to your hotel room. This is to confirm the location and to make sure that the appointment is going ahead as planned. It ensures the safety of all the parties involved and is normal for professional massage agencies to do this.
6. Booking an incall massage
If you're travelling to the masseuse, let us know your location and we'll find an address of one of our luxury massage flats that is closest to you. An incall massage is a great option if you don't want to book a hotel room or want visitors at your home. At Happy Massage, we promise all of our massages are discreet and private, so you can fully unwind without undesired disturbances.
7. Finalising your booking
And that's it! The only thing you have left to do now is to give our friendly booking helpline a call so they can secure your massage date and time with a gorgeous, talented Asian masseuse. We guarantee that we can help you get the exotic, mind-blowing lingam massage that you'll remember for a lifetime.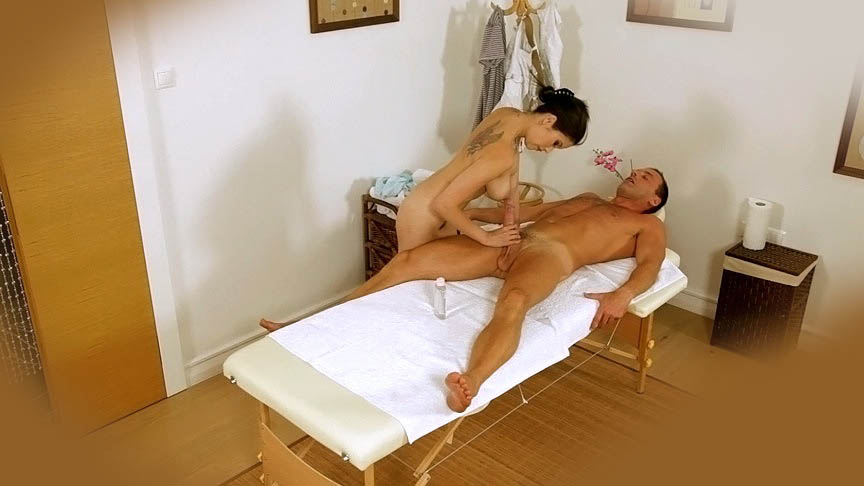 If you would like to book lingam massage London visit this page for more details: http://www.happy-massage.co.uk/lingam-service/