Christmas is over, the New Year's celebrations have come to an end, the healthy eating has started and you've probably returned to work staring at a computer screen in dismay. January really isn't a good month, is it? New Year blues is a thing and is something we need to start addressing, so it's a good job we have a solution! Ever considered a four hands massage?
What is four hands?
Four hands massage is a carefully crafted oriental style which oozes you into a seventh heaven as soon as the treatment begins. But what makes it different to popular sought massage styles? Well, the clue is in the name. Instead of one masseuse working their tantalising magic on your naked body, four hands means you'll be sensually rubbed down with the helping hand of two. Typically, the two masseuses work in collaboration, with each individually concentrating on the left or right side of your body to perform a synchronised routine. Believe me boys – this is guaranteed to drive all your senses wild. As well as entering your body and mind into a serenity of relaxation.
Alternatively, you can request the therapists to work on specific areas depending on what you feel needs to be worked on, instead of performing the strokes in unison. For example, if you have a build-up of tension in your shoulders then one masseuse can use petrissage (kneading sensations) to unleash the stress. This is while the other therapist concentrates on a completely different area, whether this being your legs, back or somewhere more intimate if you have a taste for something deliciously daring.
Four hands massage really does captivate the essence of pleasure, but just how does it nurse your January blues?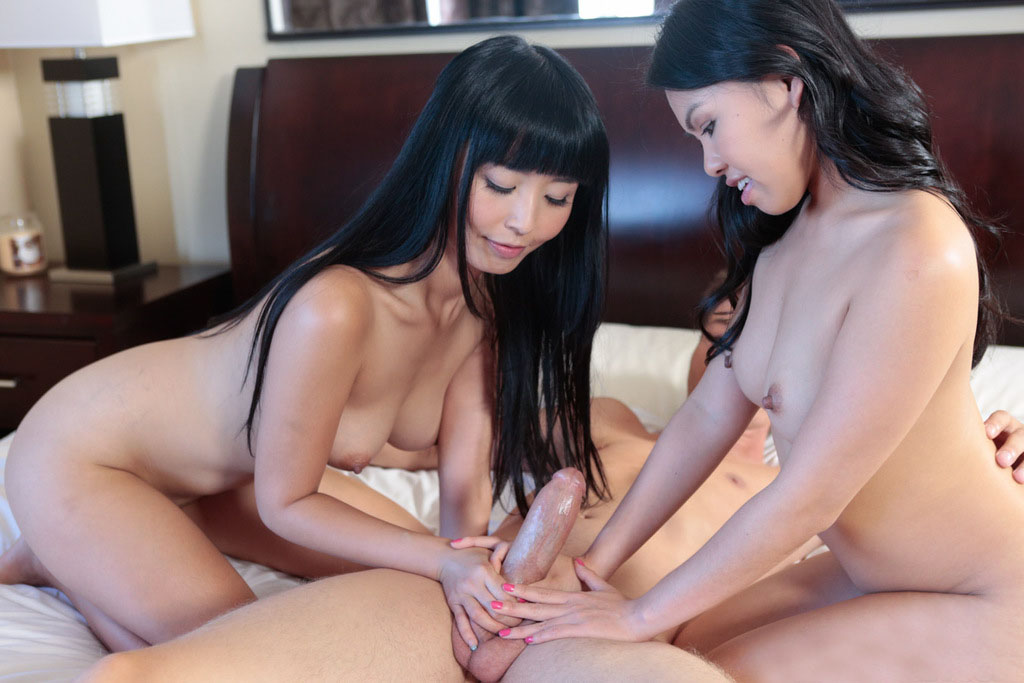 Eases aches and pains
Aches and pains are rife in January. Whether you've developed a bad posture from venturing out in the cold weather, lost touch with your sleeping pattern after Christmas partying or are feeling stressed out about returning to work – you're probably feeling achey! The good thing about four hands massage can make the pain subside. Simply specify to the therapist the areas you are troubled with, so they can pay attention to them and encourages a rush of endorphins. Endorphins have proven have similar effects to paracetamol, as they mask the pain signals from reaching the central nervous system. The beauty of four hands massage is that it isn't limited to one problem area, meaning the masseuses can tackle aches and pains in multiple places.
Boosts your immune system
So you might have escaped the January aches, pains and colds for time being – but maybe it could become onset in the near future! The good news is that a one hour massage has proven to boost lymphocytes. Lymphocytes are white blood cells which help protect the body against disease. Even better, that with the helping hand of two masseuses, double the white blood cells are boosted – meaning you've got the double the chance of not becoming ill.
Gives you a better outlook to the New Year
With all the festivities over, you're likely to feel low when embarking into the New Year. Not only does four hands massage give you something AMAZING to look forward (which will ultimately lift your mood) but it also has lasting mood effects, due to its cocktail of 'feel good' hormones it helps to release. By working in unison and using super soothing and sensational strokes, the therapists are able to boost serotonin and prolactin, which helps to stabilise the mood and erase any negative thoughts. Oxytocin is also released which is often nicknamed the body's 'love' hormone, as stimulates intense pleasure and happiness, as well as encouraging the formation of bonds. So if you've been grouchy this January then a four hands massage can really help you snap out of it.
What four hands massage should I opt for?
The best thing about four hands massage is that there are a range of different styles to choose from which each nurse your January blues. Whether you fancy a subtly tame, but soothingly euphoric tantric massage or a wet 'n' wild nuru experience then our highly-trained therapists have it covered. It should be noted that you can also opt for the four hands full service package, which is guaranteed to fulfil all of your wildest fantasies. Who said you have to wait until Christmas to treat yourself?
More about 4 hands massage London here – http://www.happy-massage.co.uk/4-hands-service/