You're a guy. You know your body. You know when you're in pain, you know when you're in health and you know how your body works. But truthfully, how much do you know about your prostate? This very small but incredibly important gland located between the bladder and the rectum is responsible for all kinds of processes in the male anatomy. It is an extremely important and sensitive part of the body; but do you know how to look after your prostate? Do you know why it's so crucial to keep it healthy? Probably not- so be sure to read on.
Is it the male G-spot?
True! The prostate is in fact described as the male G-spot, because it's a magical ball of senses that will send waves of pleasure through your body when it's stimulated! Unbeknown to most men, the prostate has the power to create the most intense pleasure out of all of the male sexual organs. For example, whilst most men do experience toe-curling orgasms via penis-stimulation, the chances are they will feel twice as euphoric if the prostate is massaged. It's there to be enjoyed- so enjoy it!
Only homosexual men enjoy prostate play
False! Of course this is false! Men or all ages, sexes and races enjoy sexual play because it is insanely enjoyable. Whilst most religions and societies have condemned homosexuality- and associate anal play with it- I can understand why heterosexual men are often hesitant to give it a go. However, there is nothing to feel ashamed about. You're simply utilising what you were born with. So ignore any taboos linked to prostate play, and just make the most of what you've been given- a super sensitive prostate!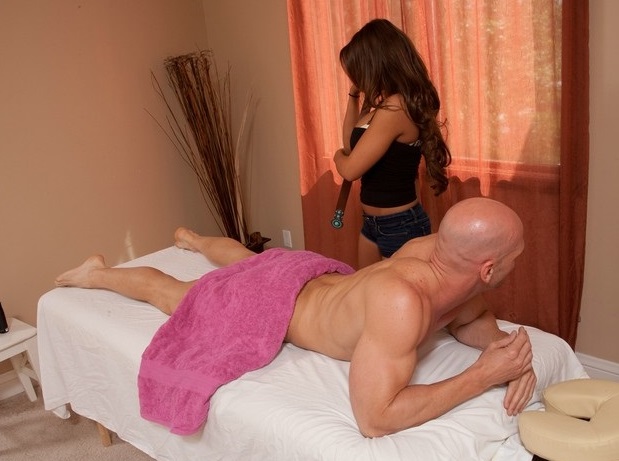 You can't damage the prostate
True! The prostate can be damaged if massaged incorrectly. The prostate is an incredibly sensitive gland that is prone to infection and inflammation; so should always be handled with care. If you're thinking about experimenting with prostate massage, don't just dive straight in. Do your research, take it slow and make sure you or your masseuses are doing it properly.
Prostate milking is a myth
False! Sorry to break it to you lads, but prostate milking is very real- and is actually used for medical reasons. If you've never heard of prostate milking before, let me break it down for you. The prostate is a gland that produces fluid; fluid that can become trapped, thus causing extreme pain and infection. Prostate milking is a way to release the trapped fluid and improve the health of the prostate, and is usually administered by doctors who are trying to relieve illnesses such as prostatitis. And if you're wondering why it's called milking, that's because the fluid will often disperse from the tip of the penis and will usually be white in colour. Sounds gross, but it's good for you!
You can get prostate cancer
True! Sadly, yes, and it's actually quite common. In fact, it is believed that 1 in 9 men will contract the disease at some point in their lifetime. Believe it or not, prostate cancer is the second leading cause of cancer deaths in the US- with 1 in 41 men predicted do die from this horrible disease. Whilst this is brutal, you can prevent your chance of prostate cancer by maintaining the health of your prostate. You can do this especially through prostate milking!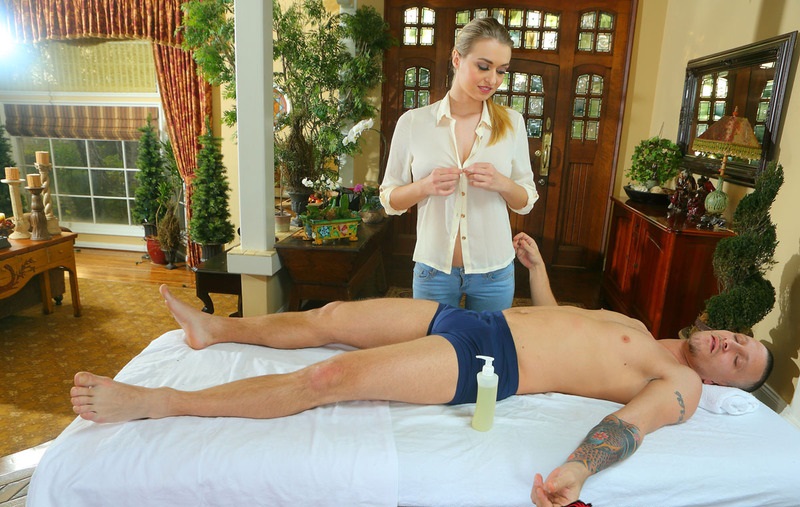 Women have prostates too
False! You would not believe how many women go to the Doctors suspecting their prostate is infected… Highly unlikely considering women DON'T have them. The prostate is a male productive organ that secretes prostate fluid- one of the components of semen. Similarly, the muscle in the prostate gland helps to propel this fluid into the urethra during ejaculation. So to summarise, it's a very male gland!
How would you like to please your prostate during one of our sexy prostate massages? It's good for you just as much as it is your prostate too- so what are you waiting for? Call or text us on the details below and let us show you how pleasurable your prostate can be.
Now when you know all facts and myths don't hesitate and book our prostate massage in London service.