Our family is expanding!
So as you may know my company is my baby and I always strive for it to grow and develop in to a beautiful lotus flower. Part of this maintaining of high standards comes through the selection process of my masseuses. The masseuses make the company what it is, my girls are everything. And any girl that works for me knows they can have anything they like. We are the most exclusive and highly regarded erotic massage centres in London, and in extension the UK. We have already conquered massage in Marylebone, Mayfair and now we are opening parlours in Liverpool Street, Canary Wharf and Heathrow. With this kind of reputation I am in the lucky position to have every newly qualified erotic masseuse calling me for experience.
This year I have expanded the company, opening new parlours in and around London. Being able to provide more options to my clients old and new fills me with pride. With this new expansion I have needed to hire more girls. With three oriental goddesses needed for each parlour, for the first in years I had to get a new wolf pack of strong, beautiful, talented women. With so much interest, I chose to run a series of auditions. I'm no Simon Cowell but I know what makes a good masseuse.
I've decided to document the experience because I feel one of the special things about my company is the feeling of togetherness we share with our clients. We are like a dysfunctional family, in a way.. I mean what is family really? We care for each other, look after each other, we are there for the ups and downs, and we are always around. When a new face walks in the parlour door I welcome them warmly and more often than not they become a familiar face. I want you guys to know what goes on behind the scenes, to see behind the veil. One of the main principles of tantra is openness. The more open and genuine I can be with my clients the more comfortable and relaxed everyone feels.
So… Auditions. I didn't hire out the Echo Arena, I didn't request the girls learn a dance, a song, showed me a magic trick, I invited them into my home; for a cup of tea. This was Round 1. Over the course of four days I interviewed over one hundred qualified erotic masseuses. Girls that were put in touch with me by their teachers in the massage schools they graduated. For those that aren't aware, Asia is rife with educational establishments for the art of massage, with specialist colleges dedicated solely to the art of erotic massage. I had girls travelling to me from Japan, Korea and China, with long letters of recommendation from tutors and the like.
Sitting in my living room, my finest tea set laid out on the table, I had a chat with each girl. I asked them why they wanted to work for me; I asked them why they got in to erotic massage, what they like about it… I offered them scenarios what would you do if a client is nervous, if it's their first time. What do when a customer wants to try something new, what would you recommend etc. All the girls answered my questions, some with automatic responses, and some with thoughtful well considered answers. In this round there were four stand out contenders. Four girls that I knew right away, were made for the job. They ticked all my boxes and they got automatically through to the final stages (very talent show-esque- I know)
Introducing our newest members of the team then….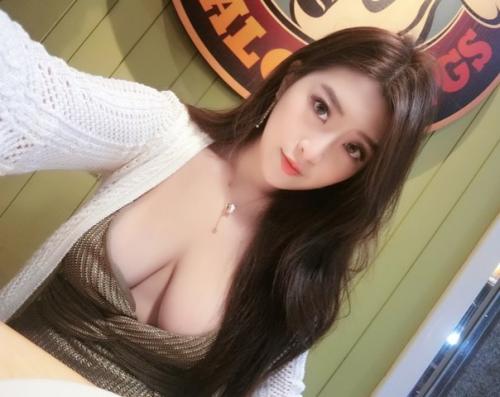 Judy. 24. Korean.
Judy graduated from the most prestige massage school in Seoul just 4 months ago. She has since been travelling around India doing research on tantra massage and teachings. She is an Aquarius, with a love of adventure and a passion for learning new things. She has the strongest legs I have ever seen- "From mountain climbing," she shrugs and smiles- modest too. With a beautiful face, ample cleavage and toned body, it is clear Judy was gifted with beauty but also respects her body and maintains its high standard. What sold Judy for me, as though I wasn't already…was her response to one of my scenario based questions. I asked her what she would do if her client wanted to try something new. Most girls in response to this question said they would ask the man what he wanted try. – Which is fine… for a mediocre massage parlour, but my parlours are the best. The answer that Judy gave could have come from my own heart. She said, "I would listen to their body, learn what it needs and design a massage that will target all of its desires and give maximum pleasure and excitement." (I know…she's a keeper).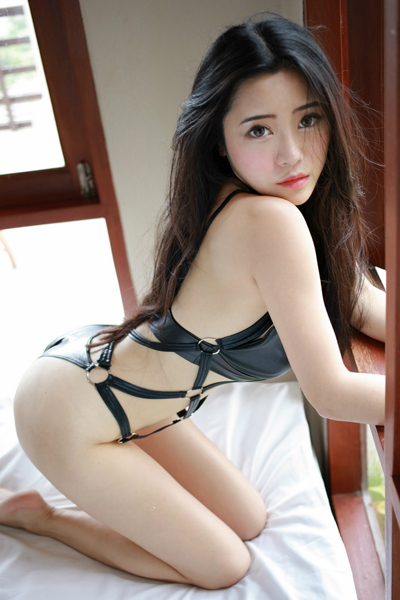 Next we have Kimmy. 26. Chinese. Kimmy is from the same school that I graduated from (many many moons ago) Kimmy is strikingly beautiful, that I noticed right away, you can't miss it. She is from a traditional Chinese family and has impeccable manners. Initially my concern was that she may be a little shy. All my girls must be confident with in themselves and confident with any person, confidence makes everyone comfortable. Luckily for me, my initial trepidations were dashed as Kimmy proved to me how in control and confident she truly is. When I asked her what she would do to put her client at ease, she stood up and started performing an erotic dance. I was blown away, she makes sexy look effortless and easy. Now I am a married woman but even I can tell Kimmy is quite the catch. She's sharp, well-mannered, kind AND sexually confident- What more could you want?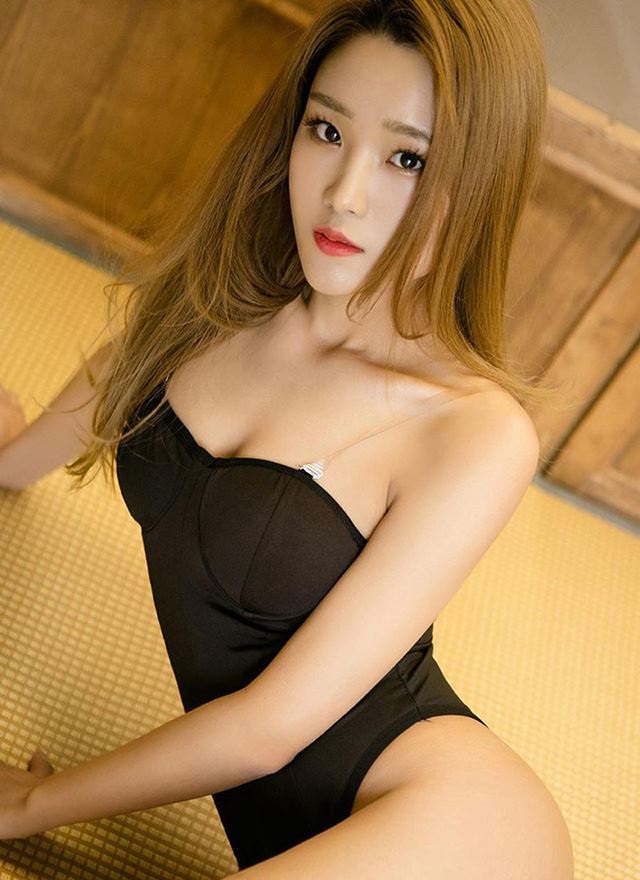 The final of our trio that made the cut right away is… (Now get ready to be excited..) Coming to a parlour near you VERY soon- Pamela. 29. Japanese. Now normally I am apprehensive about hiring mature masseuses, and Pamela made me re-examine my quota. Pamela is gorgeous, a real knock out. She's in better shape than I was in my early twenties and I used to exercise every day (well I tried to anyway…) The special thing that really set Pamela ahead of the rest was her skills set. Pamela trained in a massage monastery and is one of the most knowledgeable nuru masseuses alive today. She was trained under the inventor if Nuru herself! Can you imagine how excited I was when I discovered Pamela was coming in to see me, her name is well known within our circles. She told me after all her years travelling she has finally decided to settle somewhere and build a regular client base. She has always loved London and believes that London is now one of the leaders in revolutionising the industry and re-instating the credible name of erotic massage. Honestly talking to Pamela was like talking to a sexier, younger, cooler version of myself. She is the kind of girl every girl wants to and every man wants to be with. Pamela already has clients all over the world that have booked in to see her so be sure to book a session with her quick, I know she's going to be in high demand.
With the remaining 'contestants' I narrowed them down to the girls that fitted the big 3: Attractive, Skilled and Sex appeal. The ones that hit these highly went through to the next round. These girls were then paired with some of my best masseuses. They discussed in detail all of our most popular massages: 4 hands, Body to Body massage (B2B), Lingam, Nuru, and Prostate and of course Tantric… I believe it is good to have specialists available for clients that want the highest quality. So I selected girls that demonstrated intensive specialist skills set with particular massages.
So FYI… If you want to see us in MAY 2018, and are after a specialist massage then I have every base covered. You want an authentic Nuru massage?- Come see Pamela. You want a Body to Body London with a busty beauty? Come and see Wendy. Prostate? Kym. Tantric? Ellie… We still have your old favourites, Anna, Lucy and the rest but NOW we have more girls, more parlours and we're bigger and better than ever. Book body to body massage London here
Well wishes to all of you,
See you very soon.
Happy Massages x