Christmas, a time for over-indulging, endless presents and copious Santa movies -despite being the 'most wonderful time of the year' the build-up to the special day can be immensely stressful and can take its toll on us mentally and physically. So, next time you find yourself unable to move on Oxford Street or be halted in an endless queue in Harrods butchers, take a break from your Christmas shopping and visit our parlour for a sensual massage. The super soothing bodywork navigates your body and mind into a euphoria of sexual serenity (a far cry from the stresses of London's bustling festive scene!) here is why you NEED to treat yourself to a sensual massage this Christmas.
Reduces your stress
Did we order enough turkey? Will the kids like their presents? And how are we going to cook Christmas dinner for so many people? Are just a few common stresses leading up to Christmas. Despite a large glass of mulled wine and a minced pie taking our minds off our festive niggles, it doesn't compare to a massage. Massage is known for being AMAZING for stress relief, with the power of sensual strokes are even better.
Just like popular massage styles, sensual massage begins with the masseuse rubbing her tantalising dainty finger tips all over your less sensitive areas including your neck, back and shoulders. Using soothing strokes, the therapist is able to break down stress adhesions and eliminate the stress hormone, cortisol. You might moan with pleasure, but believe me – the main stress relief hasn't started yet!
Unlike most massage styles, during a sensual experience there is nothing off limits. Meaning the masseuse is happy to massage you anywhere and we mean anywhere! Watch as she transitions to caress your inner thighs before edging closer and closer to your most intimate areas. Take a deep breath as she traces circular motions all over your lingam, making it harder and harder. A spine-tingling and toe-curling happy ending is always guaranteed with one of our sensual massages. Nothing compares to an orgasm for stress relief. While climaxing the feel good hormone oxytocin is released, with eliminates all the festive stress which has built up and promotes good mood.

Boosts your immune system
When we are feeling stressed, our immune system weakens, Christmas stress is no exception! Also, during the 'most wonderful time of the year' colds and flus are everywhere, making it very difficult in avoiding getting ill. This is where a sensual massage can help. A university study by Wilkes found that people who have regular orgasms have a 30% increase in immunoglobulin A, which helps to strengthen immunity and weakens your chances of becoming ill this Christmas. Who knew orgasms could do more than feel DAMN good?
Eases your headaches
Screaming children, people running in every direction and the constant endurance of traffic can make Christmas shopping in London a nightmare on Elm Street rather than a Fairy tale of New York. When many of us are stressed the headaches begin! However, instead of running to the nearest Boots for a packet of paracetamol then you should try a sensual massage.
By performing slow, soft and gentle glides the masseuse is able release endorphins, which act as the body's natural painkillers. Endorphins masks the pain signals from the entering the central nervous system. Many migraine studies have shown massage to work extremely complementary in aiding stress relief. But sensual massage goes one step further! A 2013 study by the University of Munster in Germany found that two thirds of headache sufferers found sexual activity to be more effective at relieving headaches than medication.
Could we give you any more reason to get a sensual massage? Well, we think we can!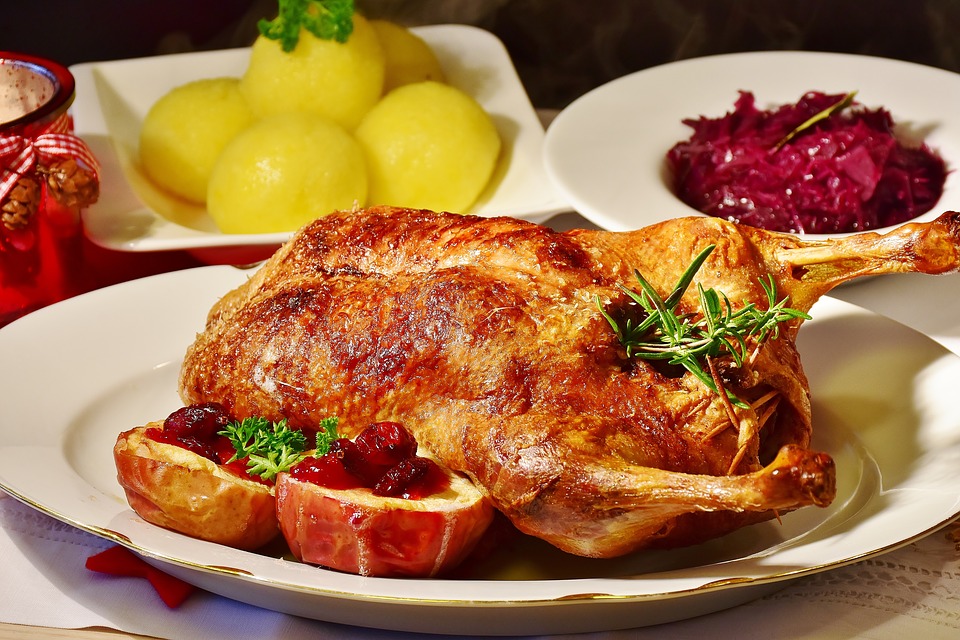 Burns the Christmas calories
Mince pies, pigs in blankets and Ferrero rochers – we all are guilty of overindulging during the Christmas period! However, don't complain about putting on extra few pounds and get a sensual massage! Yes, massage can actually help to burn the calories. Kicking back and relax as one of our oriental girls performs long, gentle and gliding strokes all over your naked body burns 80 calories per hour. And even better, when the masseuse gets down to the raunchy business the calories burn even more!
According to experts, making sexual activity hot and last is INCREDIBLE at busting your Christmas timber. So, what more could you want than a slow and soothing sensual massage, which builds the tension through the roof? Opt for the full service and you will burn a staggering 288 calories per hour. Or, if you're feeling extra naughty then be sure to moan and groan. After all, it not only enhances your pleasure but can help lose an extra 30 calories!
Who said you had to feel guilty for that extra helping of Christmas puddings?
Feeling stressed this Christmas or fancy treating yourself to the most pleasurable present yet? Be sure to book a sensual massage here at Happy Massage. Our hot oriental goddesses can't wait to do more than jingle your bells this festive period!
So don't wait. Book an erotic happy ending massage London – http://www.happy-massage.co.uk/happy-ending-service/