The prostate is an organ that plays an important role in the male reproductive system. Located just below the bladder and in front of the rectum, this little walnut-shaped organ produces prostatic fluid, which is one of the main components of semen. Semen is important for male fertility. Without semen, the sperm cannot travel anywhere.
Now this gland is accessed via the anus and in conventional medicine, physicians diagnosed prostatic inflammations by performing digital rectal examinations. Prostatic health can be maintained by draining the gland. Also known as 'milking the prostate', this process can take some time and a trained professional to do it, but it is said to relieve certain painful symptoms of an inflamed prostate.
What happens during a prostate massage?
You might be feeling rather alarmed, considering this massage involves a finger penetrating the anus. Yes, we admit that it does sound intimidating. But let us explain further. A prostate massage involves the therapist using a well-lubricated gloved finger and slowly inserting it into the rectum. She will gently work her way up to the prostate gland and begin to slowly press, stroke and stimulate. A medical professional can do this, but an Asian massage specialist can also do this. And let's face it, most of us would much rather a gorgeous oriental girl with sumptuous curves and soft hands do this than a stern-faced doctor in rubber gloves.
Typically, a prostate massage at an Asian parlour will begin with the therapist giving you a full body massage to help relax you. There's nothing worse than being nervous before a prostate massage because you will unconsciously tense and clench your muscles, which can make the massage feel painful for you. Once you're relaxed, the masseuse will slowly begin to arouse you. This will make the prostate massage more pleasant for you. She will slowly insert the lubricated finger into your rectum and gentle stroke your prostate gland. It may feel uncomfortable, but you will get used to it and when combined with a lingam massage, which is essentially a penis massage, and other erotic techniques, you will start to experience deep pleasure.
Now you know how famous and revered the female G-spot is, right? You know that women can experience full body orgasms when this precious spot is stimulated. But did you know that men also have this ability? Because yes, we too have a G-spot and that spot is also known as the prostate gland. When this spot is gently stroked as well as your penis, you can experience very powerful, sometimes explosive orgasms that leave you drained and intensely relaxed. Prostate stimulation can amplify orgasmic pleasure to levels you never would've believed. It's said that women have stronger, more intense climaxes than men, but the prostate massage can make that more.
Does a prostate massage hurt?
We won't lie to you – inserting anything into the anus will probably feel a little strange. You will probably feel discomfort for the first few minutes after the insertion. But the more relaxed you are, the less discomfort you will feel. That's why the therapist starts with a full body or body to body massage to help relax you. It prepares your body and mind for the strange sensations, particularly if it's your first time. Copious amounts of lube will be used so you don't have to worry about friction. But the most important thing to remember is not to clench.
A lingam massage is a very popular therapy that is often incorporated into a prostate massage session. Essentially a massage that's focused on the penis, a lingam masseuse knows all the tricks of the trade. She might even know how to manipulate your manhood and set your senses on fire better than you! She will use a variety of techniques to tease, arouse and keep you on the very edge of orgasm. When combined with prostate stimulation, your mind will go wild – you won't know whether to concentrate on the insane sensations of your penis massage or your G-spot being stroked.
So about these benefits…
1. Reduces symptoms of prostatitis
Also known as the inflammation of the prostate gland, prostatitis is caused by a bacterial infection. With symptoms ranging from burning pains when urinating and poor urine flow to painful ejaculation, prostatitis is a lousy condition. A prostate massage can help drain some of the blocked, infected fluids that are causing the condition, and thus, eases the painful symptoms.
2. Eases painful ejaculation
Painful ejaculation is not what you want in life. Orgasms are meant to be pleasurable! This might happen when the ejaculatory duct is blocked or the prostate is inflamed. A prostate massage can help reduce the inflammation by releasing the infected and built-up fluids inside the gland. Painful ejaculation can also be a result of tight pelvic floor muscles, which is sometimes a symptom of prostate infections. Prostate massage manipulates these muscles, and this can ease some of that pain.
3. Improves erectile dysfunction
Okay we admit. There haven't been many studies proving that prostate massage can improve erectile function, but every doctor we've ever spoken to or read about in articles have said that it does help, somehow. By milking the prostate, the pressure placed on the surrounding vessels are eased and blood flow is improved. Because erections are the result of blood flow, any boosted flow can potentially lead to better and stronger boners.
4. Soothes painful urination
Urine should flow out in a steady, painless stream. But when you have a swollen prostate, the bladder can be irritated, which causes the flow through the urethra to be affected. It might be slower or even cut off completely. When the prostate is drained, inflammation is decreased and the irritation is reduced, which returns urine flow to normal. A prostate massage also manipulates the pelvis floor muscles. These muscles contract and relax during urination so by exercising them, you may see your urine flow improved.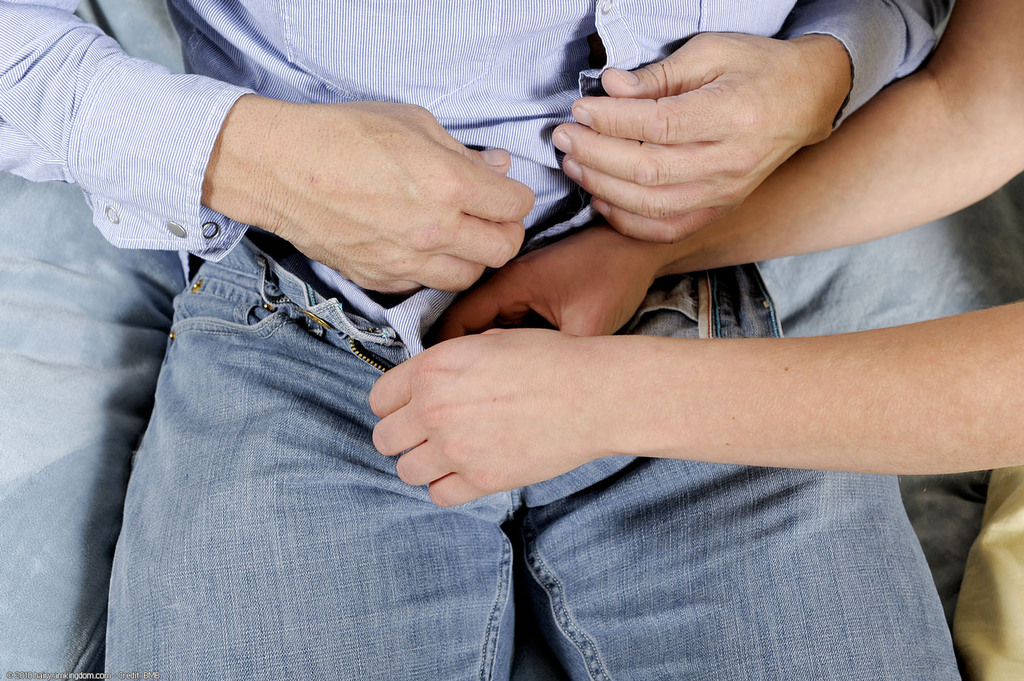 Where can I get a prostate massage?
Prostate massage is available in most places – from doctor's and nurse's offices to massage parlours. We recommend a massage parlour, because the therapists can provide a more pleasurable service than a methodical procedure from a medical professional. We offer a flexible Asian massage service in London, with therapists who are trained in a variety of styles including prostate.
Book hot Asian prostate massage London. Read more – http://www.happy-massage.co.uk/prostate-service/